Our exquisite Registered Irish Draught Sporthorse mare!
Dare to be Blue RIDSH
and sired by the legendary RID stallion Touch of the Blues
| | |
| --- | --- |
| | |
| | |
| August 2012 at home | August 2012 at home |
| | |
| | |
| July 10, 2011, dressage training level 2 and 3 | July 10, 2011, dressage training level 2 and 3 |
Lake Washington Saddle Club Dressage Show
Saacha DeAmborossio up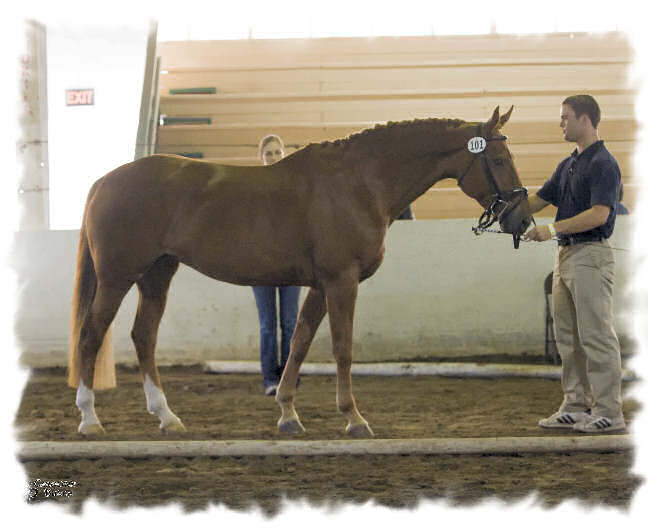 photo by Carolyn Bunch
Dressage Sporthorse Breeding Yeld Mares
at the Northwest Sporthorse Breeders Classic shows
September 2008
This beautiful bright chestnut mare is a foal of 1998, and is the dam of one outstanding 3/4 Irish Draught filly by O'Leary's Irish Diamond RID, a 16:3 grey named Irish's Out of the Blue.
UPDATE 2008! Lydia is still showing and winning!
At the NWSHBA Breeders' Classic Shows I & II, September 2008
Lydia was second in Yeld Mares (both days), and third in the DSHB Part-TB
She was also the Reserve Champion In-Hand Level II for IDHSNA for 2008
Lydia won the Reserve Championship in the Baby Green Hunters Division at her first rated show, the Autumn Classic in Monroe, Washington, September 2008.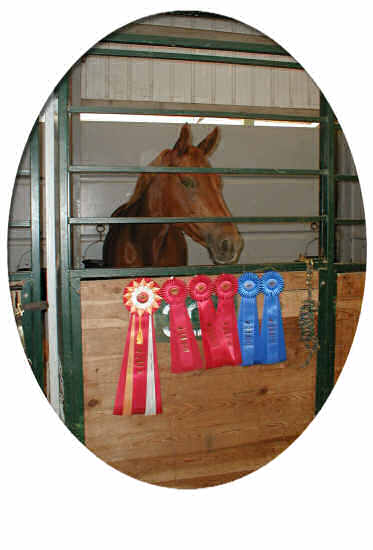 This lovely mare is lifetime registered with USDF, has her USEF/USHJA numbers, and is eligible for the USDF All-Breeds Awards program for the Irish Draught Horse Society of North America. She also goes beautifully aside! a perfect ladies' mount.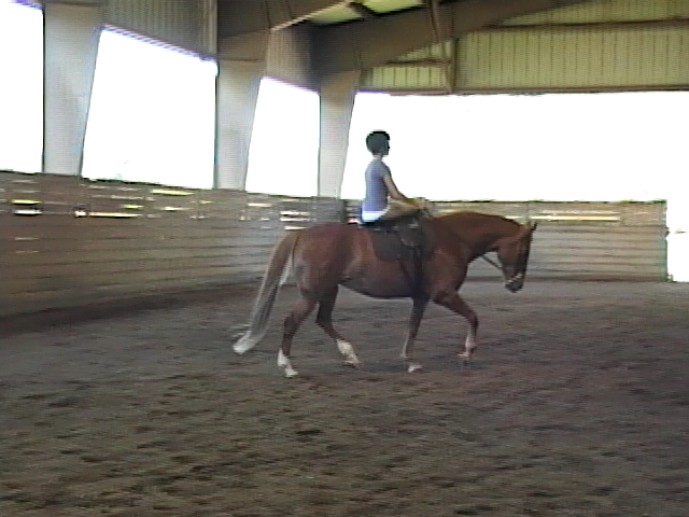 Saacha DeAmborossio up, her first time riding aside.
Lydia was perfect with the newly rebuilt Elan sidesaddle!
Show and training videos available on CD. Call for an appointment to inspect.