Crackin' Good, 2006 IDSH gelding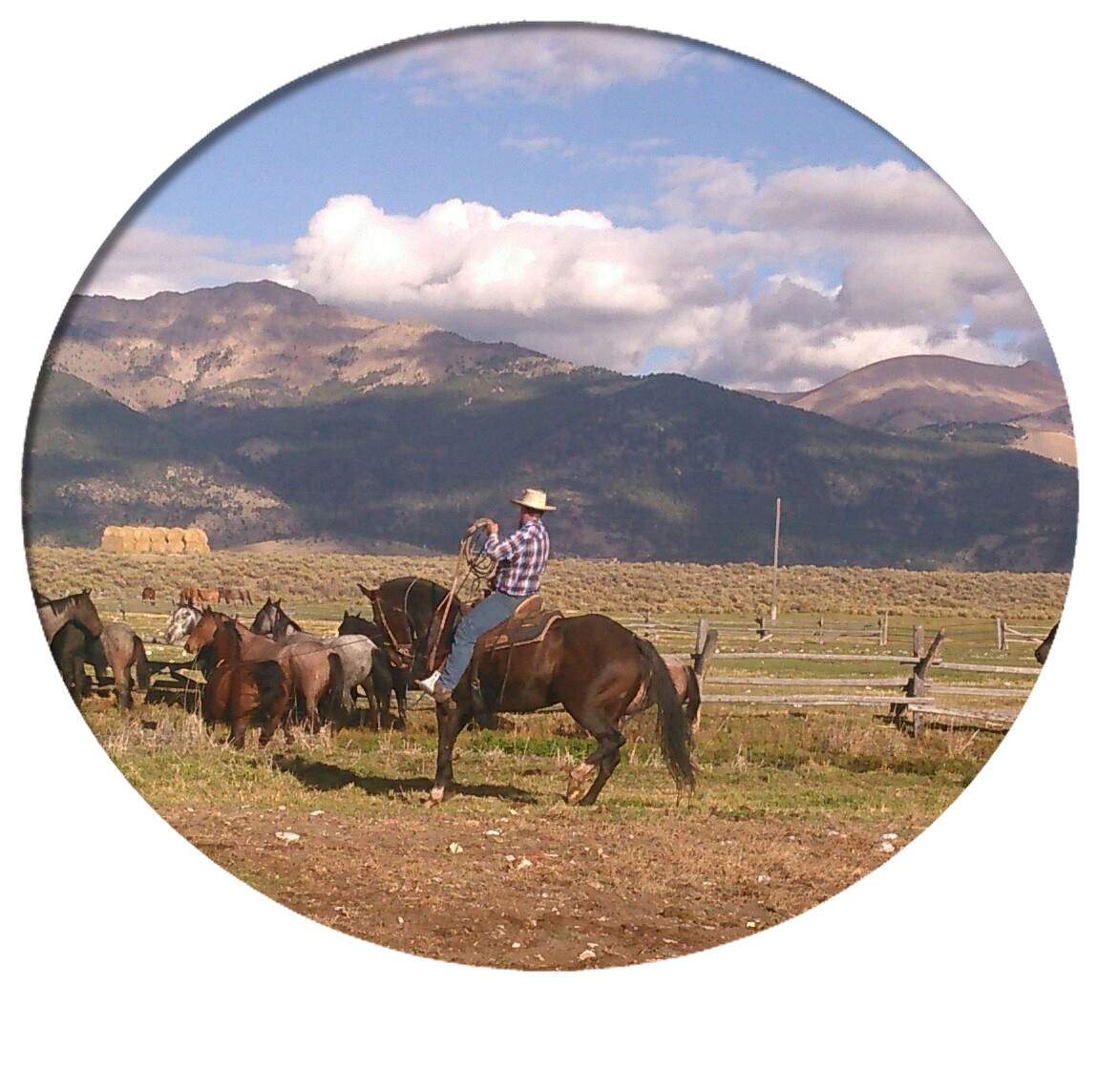 from our wonderful sabino roan Thoroughbred mare Pet (I. B. Paranoide)
and sired by the RID stallion Snowford O'Donnell
October 2015.
We are so pleased that Crackin now has a job he loves doing, with an owner who rides him to his potential and loves him.
A flashy shaded bay with extensive sabino roaning/speckling and rabicano characteristics, Crackin' Good is a super athlete! He is balanced, bold, forward, light and correct, and has three extraordinary gaits.
Crackin' Good was a bit over 16:3 hands, winter of 2012.
We sent him to Idaho to work cattle on a large ranch for Summer of 2013 - Crackin' was a star, and became this rancher's go-to horse for the season in cow camp.
(he's also a really good kisser)
************************************************************************************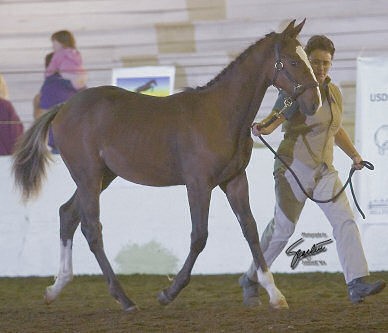 photo by Scarlett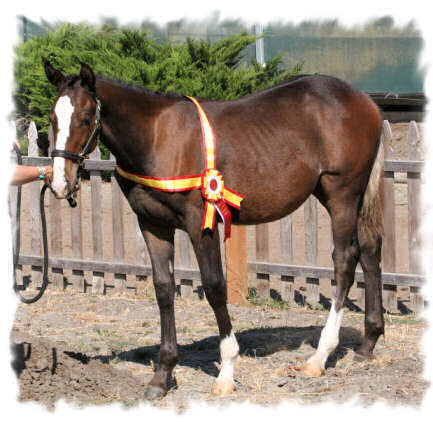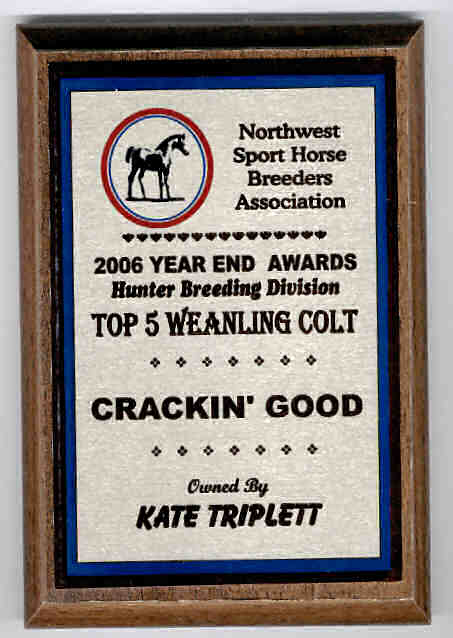 photo by Lyn Lindstrom
RESERVE CHAMPION IRISH DRAUGHT HUNTER
Northwest Sporthorse Breeders Classic, Sept 2006
and as a weanling
Crackin' Good was named the 2006 Champion In-Hand Horse, Two and Under, for the
Irish Draught Horse Society of North America