Dare to be Blue RIDSH
1998 Approved Irish Draught Sporthorse Mare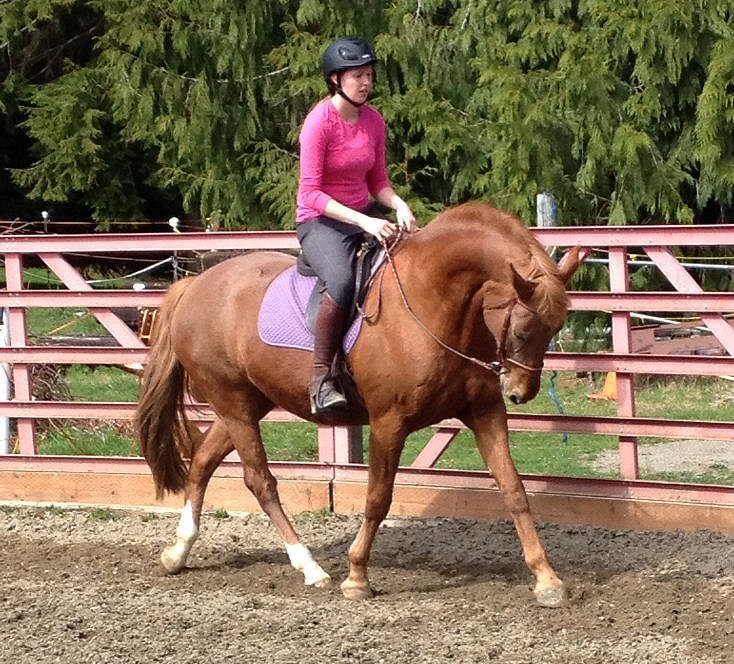 Our exquisite Approved Irish Draught Sporthorse mare!
Dare to be Blue RIDSH (aka Lydia)
sired by the legendary RID stallion Touch of the Blues
15:2hh, MW saddle, 54" girth jumping, 24" girth dressage and goes happily in a KK snaffle.
This is a fabulous little mare! She does it all - dressage (lovely pure gaits and nice extensions, easy to sit!), show jumping, trails, English or Western. Solid, sound, healthy, great feet and good in all respects to live with and to care for. Bathes, clipping, shoeing, vaccinations and worming are no issues, trailers well, good in new places and good in pasture with other horses. She keeps a tidy stall and takes good care of her sheets and blankets. She's the kind who loves to be loved on, and is gentle, cuddly and fun, a great best friend and companion.
We purchased her at age 8 - she had had virtually nothing done with her since she was started at three. Though originally purchased as a breeding prospect, we ended up just riding and showing her, as she is such a fun mare to ride and show.
Given that she was not really ridden until she was an adult horse, she is tough and sound with no issues - a "very low miles" horse! She comes from a family known for their longevity and usefulness, and we expect she will be a sound and happy horse for many more years to come.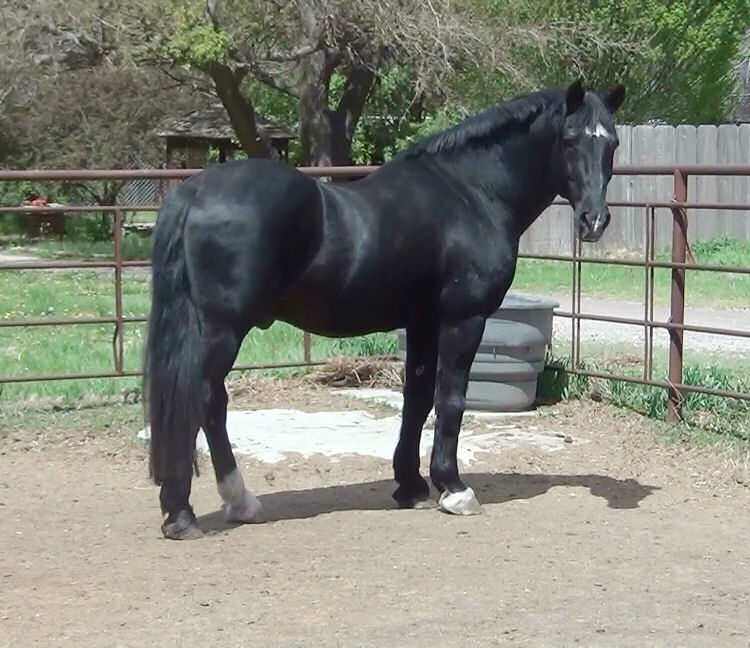 Lydia's sire, Touch of the Blues RID, is 27 years young in April of 2014
still looking fabulous and going strong.
| | |
| --- | --- |
| | |
| April 2014 going back to work | April 2014 going back to work |
| | |
| | |
| August 2012 at home with a Pony Club rider | August 2012 at home with a Pony Club rider |
| | |
Suitable for a confident and capable youth rider, but not a "kid's horse."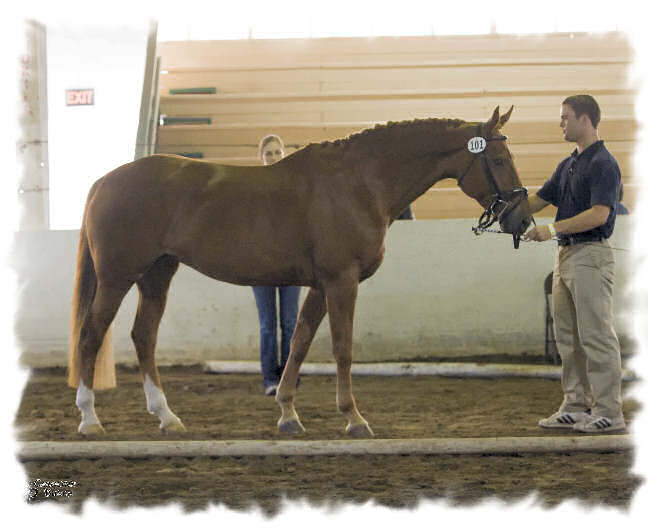 photo by Carolyn Bunch
Dressage Sporthorse Breeding Yeld Mares
at the Northwest Sporthorse Breeders Classic shows
September 2008
This beautiful bright chestnut mare is a foal of 1998, and is the dam of one outstanding 3/4 Irish Draught filly by O'Leary's Irish Diamond RID, a 16:3 grey named Irish's Out of the Blue.
UPDATE 2008! Lydia is still showing and winning!
At the NWSHBA Breeders' Classic Shows I & II, September 2008
Lydia was second in Yeld Mares (both days), and third in the DSHB Part-TB
She was also the Reserve Champion In-Hand Level II for IDHSNA for 2008
Lydia won the Reserve Championship in the Baby Green Hunters Division at her first rated show, the Autumn Classic in Monroe, Washington, September 2008.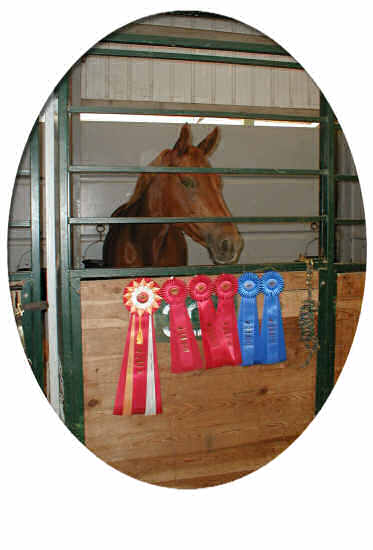 This lovely mare is lifetime registered with USDF, has her USEF/USHJA numbers, and is eligible for the USDF All-Breeds Awards program for the Irish Draught Horse Society of North America. She also goes beautifully aside! a perfect ladies' mount.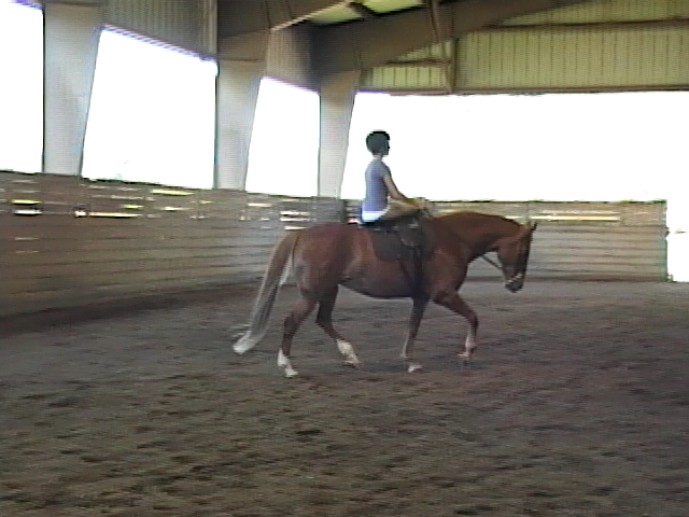 her first time riding aside.
Lydia was perfect with the newly rebuilt Elan sidesaddle!